Ay naye saal
bta tujh mein naya kia hai?
Har tarf khalq
ne Q shor mcha rakha hai?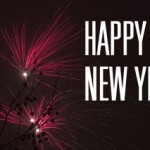 Roshni din
ki wohi, taaron bhari raat wohi..?
Aaj bhi hum
ko nazar aati ha
har baat wohi.
Aasman badla
hai na bdli ye afsurda zameen.
Ek hindsay
ka badalna koi jiddat to nhi.
Agly barson
ki tarha hon ge qareeny tere.
Kisay ma'lom nahi 12 mahiny tere..?
Be-sabab
dete hain Q log mubarak badain.
Sub kya bhool gaye waqt ki karwi yadein.?
Tu naya hai
to dikha subha nyi, sham nyi.
Wrna in Aankhon ne dekhy hain naye SaaL kai…