Mobilink yesterday launched a new package or you may call it a new service under their current brand of Jazz. Jazz Jazba has a new website, youtube channel and twitter. Mobilink introduced Jazz Jazba just like the Warid Glow and Telenor's Djuice brand which has its own representation but while being under the company's hood.
The packages of Jazz Jazba are very confusing for me too. There's a regular package and then there are bundle packages of voice and sms. The regular package looks okay to me, as I don't find anything WOW in it. Basically what I see is that Mobilink has disconnected the Jazz Octane package which had a daily charges, and converted that into Jazz Jazba. All the existing Jazz Octane customers are automatically shifted to Jazz Jazba.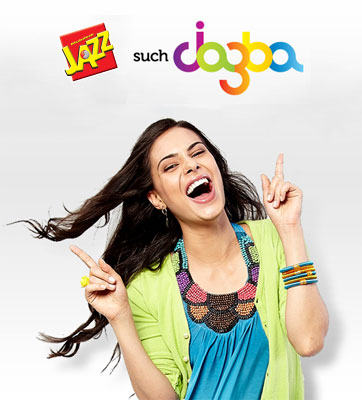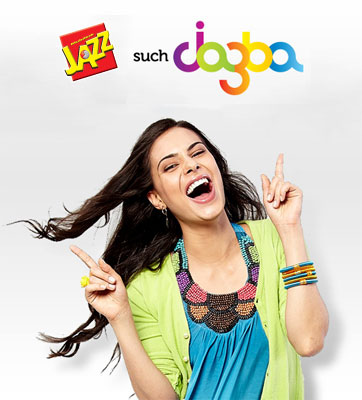 Yes, but not to forget, Jazz Jazba seems to be something like youth wakening call. I don't know if it's a call to wake up Pakistani youth or is it just to keep you up whole night with Free call 🙂
Following are the Jazz Jazba price plan:
On-net rate, excluding FnF (24 hours) Rs 0.7/30 sec
Off-net rate, OMO+Landline/WLL (24 hours) Rs 0.85/30 sec
FnF rate (24 hours) Rs 0.45/30 sec
SMS (All local networks) Rs 0.2/SMS
International SMS Rs 2.5/SMS
Daily Charges Rs 1/day
Then Jazz Jazba has some Bundle Packages too:
Voice Bundle Package
Chota Bundle
Price: Rs.5
Free Minutes: 7
Free SMS: 30
Validity: 1 Day
All-in-One Bundle
Price: Rs.20
Free Minutes: 20
Free SMS: 200
Validity: 1 Day
(In All in One Bundle Package, The minutes can be used on any local network or USA/Canada(L+M) & UK (L))
Weekly Bundle
Price: Rs.75
Free Minutes: 100
Free SMS: 500
Validity: 7 Days
And there's a time band package also which gives your free call all night and hourly call package too.
Midnight to 5 AM : Free Calls
5 AM to 5 PM : Rs 1.99/hour
5 PM to Midnight : Rs 3.99/hour
# Daily charges: Rs 3.99+tax
# Daily package fee Rs 1+tax
Daily SMS Bundle Plan
Price: Rs 1.5
SMS: 150
Validity: 1 Day
Weekly SMS Bundle Plan
Price: Rs 6.99
SMS: 1,200
Validity: 7 Days
Monthly SMS Bundle Plan
Price: Rs 80
SMS: 8,000
Validity: 30 Days
Yes, now you will agree that Jazz Jazba is very confusing package and you are not getting any idea that what is the original call rate.