Mobilink's has the biggest play and win award so far in the telecom industry in Pakistan. Jazz SMS Khazana started few years back and now came to the 4th step with Jazz SMS Khazana IV. Finally there is a winner of this competition and the winner received a cheque of Rs.1million from Mobilink. Before that in May 2010 Mobilink gave the winner Rs.5million and in Aug 2010 a prize of Rs.1crore was given to the winner.
Jazz SMS Khazana 4 started on 18th October 2010 and will continue till 16th January 2011. The winner's prize of this contest is:
Rs. 100,000 daily win
Rs. 1,000,000 monthly win and
Rs. 3,000,000 bumper win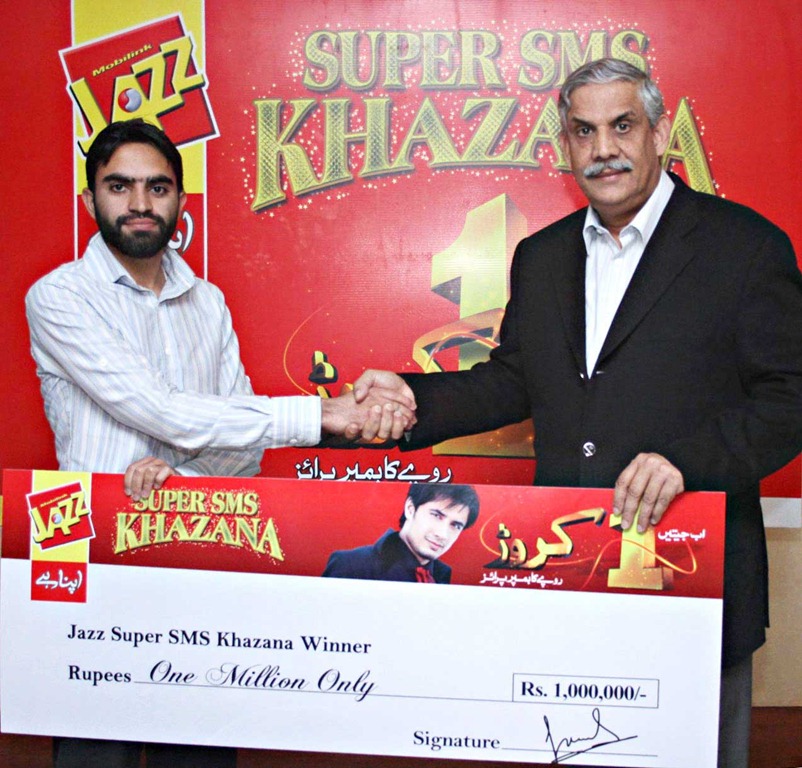 The winner of Rs.1 million is announced.Vice President Customer Care of Mobilink , Ifran Akram handed over the first monthly winner cheque of Rs.1 million to the winner Muhammad Naveed Sarwar.
[Via: ProPakistani]