A month back Telenor announced a new unique kind of service named "Easy Paisa" by which anyone (either he/she is a mobile user or not) can pay their utility bills at any Telenor outlet. As promised by Telenor, that they will give more to the people, today started a new service as a part of their Easy Paisa program called "Money Transfer".
Telenor started the joint venture with Tameer Bank and started the service of Easy Paisa. Now with the help of their new feature added to the Easy Paisa program people across Pakistan can now transfer money to anyone using this easy paisa service. Whether you have a mobile phone or not, that does not matter anymore for Telenor.
Instructions to send money to anyone using Telenor Easy Paisa:
Sender must have the originalnational ID card issued by Nadra.
Sender needs to bring a photo-copy of national ID card too.
Sender needs to provide only the number of national ID card of the receiver.
Sender can provide his own and receiver's mobile number too. If the sender provides it, then sender and receiver both receive the confirmation of money transfer. (Optional)
Telenor Easy Paisa Outlet (EPOP) person will transfer the money using the similar procedure like balance sharing.
EPOP will ask the sender to enter a secret transaction code number. (Do not share this code number with anyone else, even the EPOP)
EPOP will give you a receipt of the transaction with the transaction ID.
Pay the amount (Sending Amount + Transaction Charges) to EPOP.
Instructions for receiving money:
Receiver must have the original national ID card (NIC) issued by Nadra.
Receiver needs to bring a photocopy of the NIC too.
Simply tell the EPOP your transaction ID.
EPOP will ask you to enter the secret transaction code number on his phone.
And receive your money..
… that as easy as ABC …
Telenor Easy Paisa Service Charges: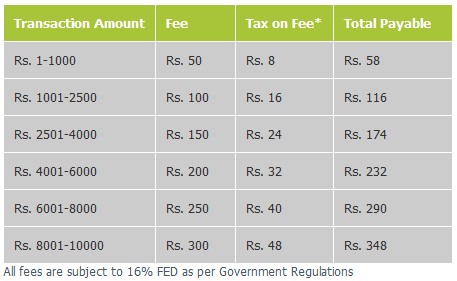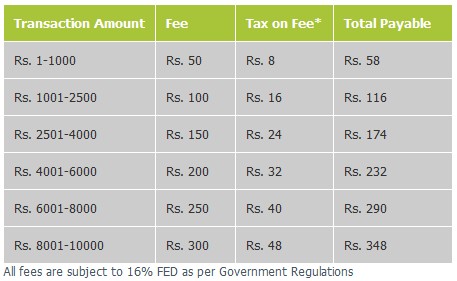 Telenor restricts and limits three transactions per month on a single NIC.
The maximum amount transferred per transaction is Rs.10,000.
For further information you can contact Telenor Helpline on 111-111-345 or dial 345 from your Telenormobile connection, or visit Telenor Easy Paisa website.