Aimed at Transforming Futures by providing lucrative learning and growth opportunities, the renowned equal opportunity employer Warid Telecom reached out to students at IBA career fair 2012. The Company's Recruitment & Staffing team along with Senior Team member from Organization Development & Training, provided career counseling, coaching and career advice to the students.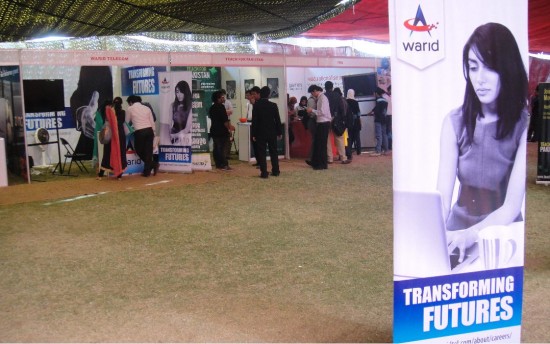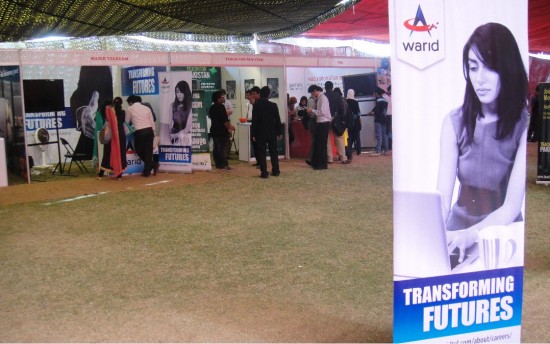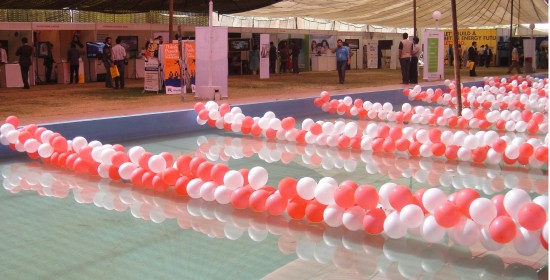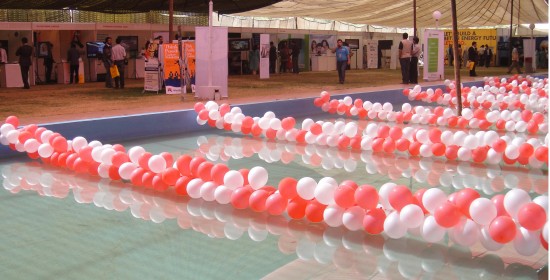 The Senior Executive representing Warid Telecom stressed the importance of providing timely career counseling and advice to youngsters by highlighting the existing void between employers and graduating students. In order to excel in the professional world, it is of utmost importance that students identify their strengths early on and develop a link between their academics and prospective job opportunities. This can only be done through timely career counseling and Warid Telecom is reaching out to students to support this cause. Talking about Warid's plans to become one of the leading employers in the Telecom industry of Pakistan, the representatives elaborated on some of the upcoming interactive and creative student support programs to strengthen Warid's bond and commitment towards society.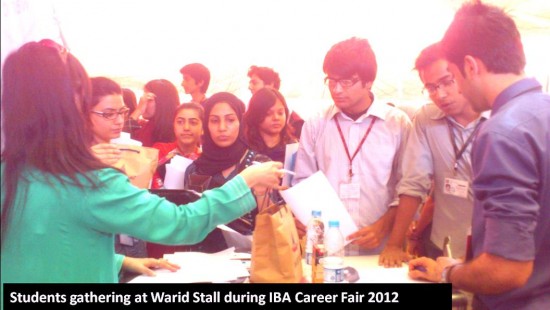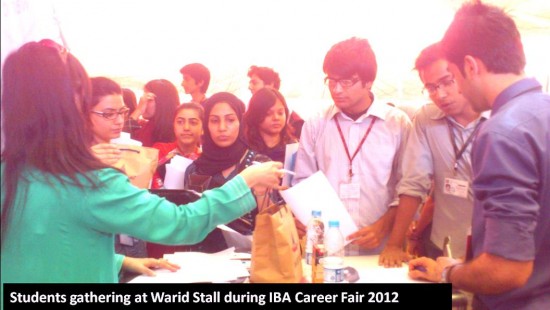 A Large number of students turned up to explore career opportunities available with Warid Telecom. The Company also recently participated in career fairs held at LUMS and LSE, strengthening networking between students and the Organization by interacting directly with them and providing guidance and career advice. This initiative was greatly appreciated by students and career offices alike.  This event was organized at the IBA Main Campus by the IBA Career Development Society (ICDS).